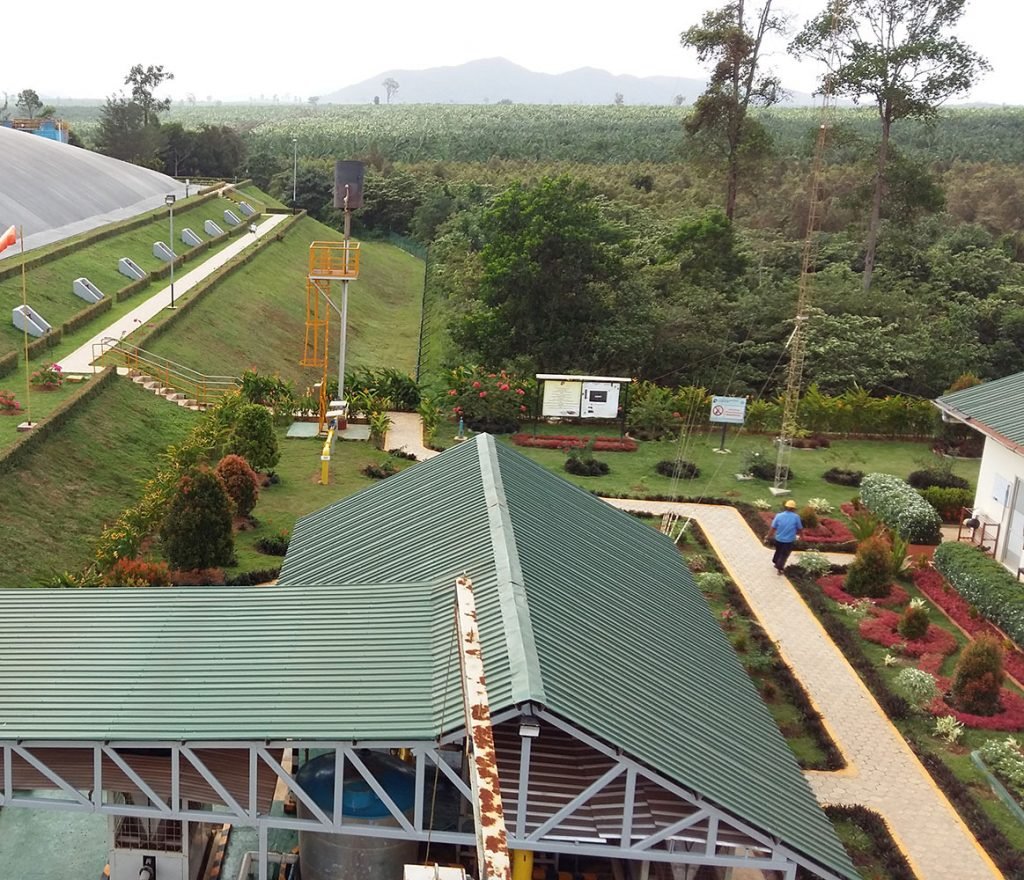 Under the sponsorship of Philippe Conil (Belgium) and Ruben Darío Pinzón (Colombia), both with more than 35 years of experience in that field on four continents, EVE orientates industries, farms and municipalities to find, define, execute and operate side-line business to avoid wastewater and waste discharge and generate new raw matter, solid and liquid biofertilizers, animal feed and/or energy (gas, steam, electricity).
We sadly observe than most of environmental solutions are only partial: "partial" removal of organic matter (carbon), nutrients and pathogens. Additionally, they are expensive (CAPEX), do not produce any valuable/sellable product, and have permanent Operation and Maintenance (O&M) costs. It means they have no "R.O.I." (Return On Investment). Additionally, they require new investments in the course of the years with supplementary O&M costs to meet evolutive local discharge standards. It is a negative circle and few industries, activities, municipalities, condominiums will finally survive to that "way of action".
The height of it is that most of ETPs do not run properly as they are not well conceived or as their O&M costs do not allow the industries to sustain their main business or the municipalities to reach financial sustainability with reasonable tariffs.
Most of TPs (Technology Providers) offer what clients ask them to supply but it does not mean that the clients' request is the good solution to clients' needs. On the contrary, due to some misunderstanding or lack of interest in the effluents and waste management, most of industries take wrong technical direction from the beginning and have to assume it during decades.
The technical choice for effluent and waste management is a difficult decision and depends on many factors (local specificities, market, vision, etc.). A CONCEPTUAL ENGINEERING is required to help businessmen to take the best decisions.
Industries and cities with no discharge at all to the environment, generating side-line businesses with their effluents and former residues.
To drive industries and municipalities to the most appropriate solutions for avoiding discharges and for taking advantage of their effluents.
To help industries and municipalities to:
Avoid failures in WWTP strategic decisions and contractual procedures.
Change their position from "effluent and waste treatment" to "effluent and waste valorization" to avoid any discharge to the environment and assure business long-term sustainability.
Find its own pathway to manage effluents and waste, looking for cero discharge and the highest financial valorization of its business thanks to a rational management.
EVE is changing paradigms and consider effluents and waste as raw material for new businesses.  EVE offers CONCEPTUAL ENGINEERING to allow agro-industries and municipalities (towns) to find the best solution under the impressive existing portfolio of possible solutions.
EVE founders and engineers have faced hundred of large-scale cases in the world since 1982 and have a clear understanding of the best solutions for each kind of effluent & waste, with the traditional as well as up-to-date technologies, and how to make them profitable. Also on the best contractual ways to implement these projects, as many of them use to fail due to inappropriate contractual processes (KPI, responsibility issues, red tape,…).
In some cases, profitability do not exist and incentives or taxes from the national authorities and from the markets can be required to allow the agro-industries to implement sustainable solutions, knowing that effluent and waste valorization is the only long-term sustainable way for both industries and environment, what means for the Humanity.
In the case of the tropical agro-industry, after decades of practical experience, EVE founders developed the disruptive concept of ZDM (Zero Discharge Milling): all waste and effluents are transformed into biofertilizers or animal feed, with/without energy generation.